This Iconic '60s Muscle Car Isn't American, It's an Aussie
While some may disagree, the muscle car is widely credited as being an American invention. Of course, fast cars had existed long before the big-on-power Oldsmobile Rocket 88 and Chrysler's Hemi-powered 300, but it was Detroit's Big 3 that put these heavy hitters—and the icons that followed—into driveways all across the US.  This would appear to be one such American muscle car… except that, it isn't. This lovely coupe is a 1968 Holden Monaro, and it's a wholly Australian creation. But it isn't just any Monaro, it's said to be a hot-hot Monaro GTS 327—essentially, the raciest Holden of its day. While Monaros are truly icons back in Australia, they're a bit of an unknown quantity on North American shores, which is precisely where this car lives. The GTS 327 recently popped up
on eBay in Dublin, Georgia
, and it's said to be an unrestored example.
RELATED: Forbidden Fruit — This V8 Holden Ute Lives in the USA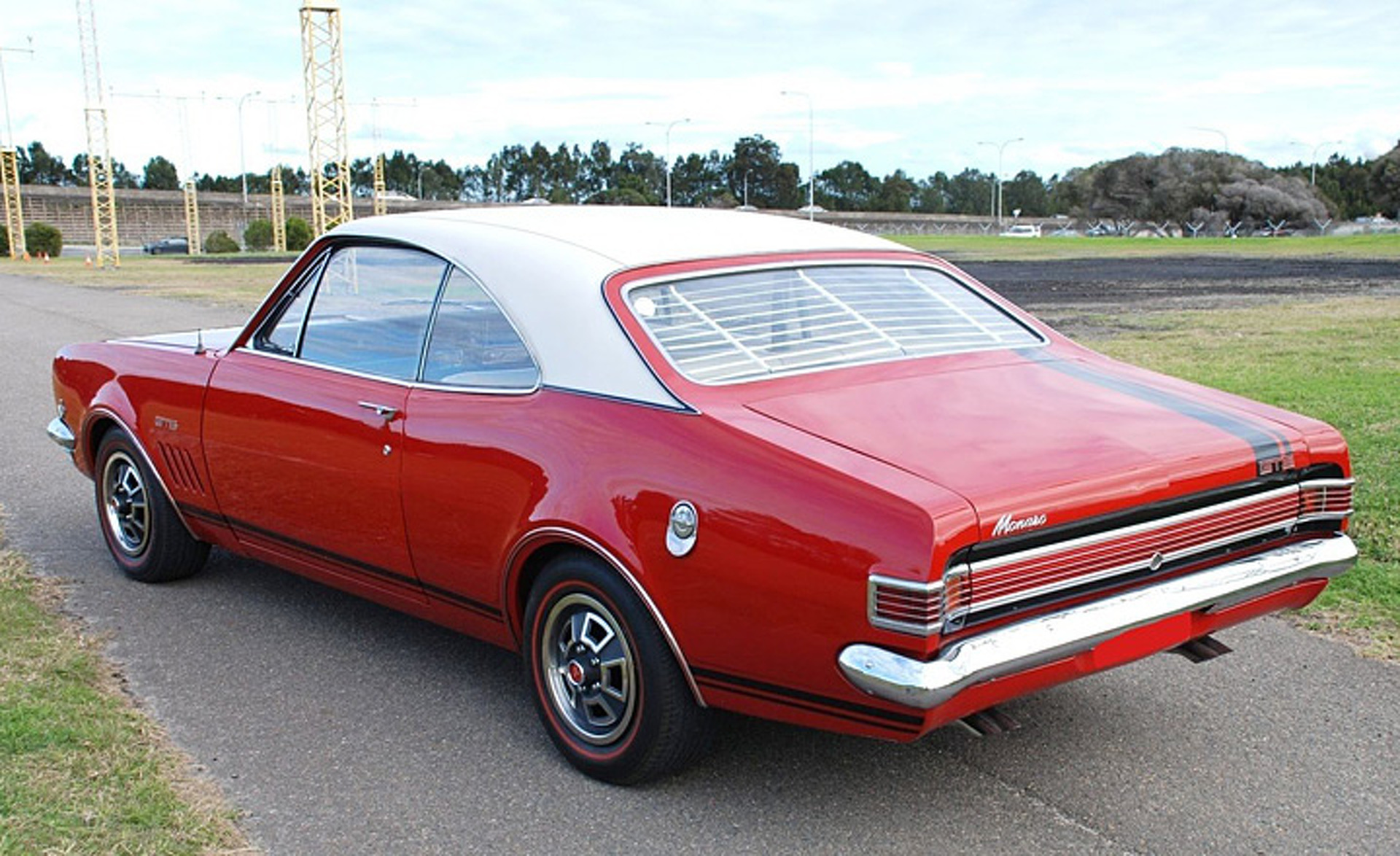 Hit the pause button for a moment though. If you're thinking, "hey, that kind of looks like a cross between a Chevy Nova and a Camaro," you're not far off. In 1968, Holden (General Motors' Australian subsidiary) had launched its new HK series of vehicles, which included sedans, wagons, the local-favorite utes, and even vans. However, Holden needed an answer to the popular Ford Falcon GT, which had begun making muscle car inroads Down Under. Midway through 1968, the fastback Monaro was born of the HK series, and oddly enough, it's sleek roofline and flanks are said to have been largely influenced by the Oldsmobile Toronado. Go figure! Three main trims were available at launch—a base model, GTS, and GTS 327. At the bottom of the lineup, the lowliest cars boasted six-cylinder engines, but towards the top of the pile you could spec-up a 5.0-liter V8 and the Monaro's GTS trim, which added racy offset stripes, side cooling vents, stainless steel wheel covers, and a blackout grille.
RELATED: Check Out the 959-HP '65 Ford Mustang "Espionage"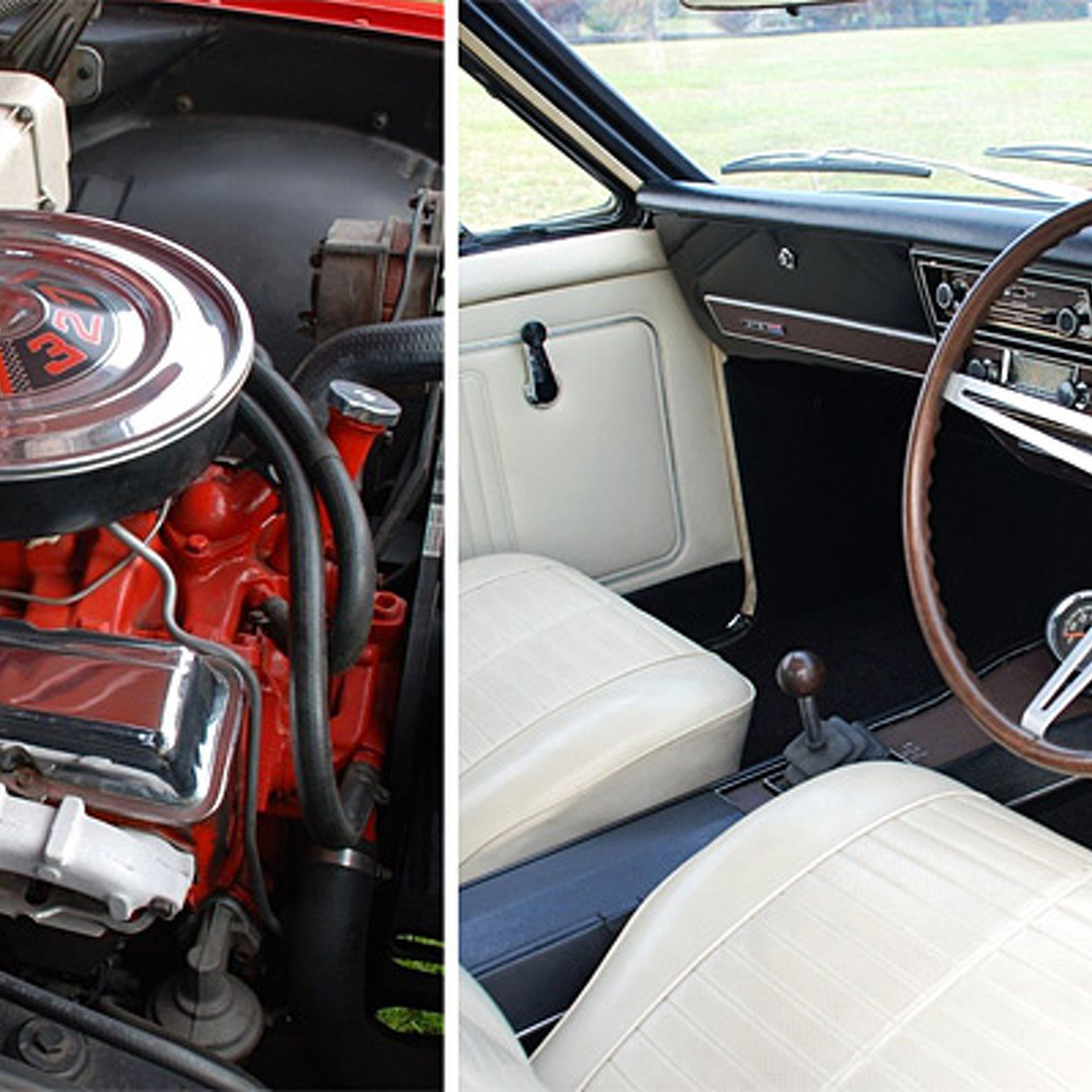 This car is said to be one of the racier Holden Monaro GTS 327 fastbacks however, which readied a 250-horsepower 5.4-liter V8, courtesy of the contemporary Chevrolet Corvette. A four-speed manual gearbox came as standard, as did stiffer springs and shocks, thicker stabilizer bars, power front disc brakes, a limited-slip differential, larger fuel tank, and an admittedly awkwardly-placed center console tachometer. On paper, the go-fast GTS 327 muscle car was exactly what Holden needed, and in the racing world it proved to be a heavy hitter too. In fact, Holden nabbed its first Bathurst 500 victory in 1968 with a Monaro GTS 327. While this car isn't claimed to be a race winner of any sorts, it does appear to be a remarkable survivor, even despite its 128,000 miles on the clock. According to its eBay listing, the car has only seen three owners in its 48 years, and it has spent the last 24-or-so years cooped up in storage. No, it might not be a never-driven Nova SS or a barn find Corvette, but there is quite a lot to love about this early Aussie muscle car.
RELATED: Boosted! Chevy Gives New Life (and a Turbo) to a '67 Nova
Follow @BoldRide