Let's Hope a New Ford Bronco Really Looks This Mean
To the discontent of Blue Oval fans, the return of the Ford Bronco has eluded Ford devotees going on two decades. That may change soon however as rumors, reports, and whispers in the night suggest the Bronco's return is underway—the latest being the announcement that Ford will add four new global SUVs by 2020 in segments not currently filled. 
While it's still unclear whether the Bronco is one of those four, many share the hope that it is, and some have flexed their artistic muscles in creating one. This is one of the best. This conceptual render comes by the way of Bronco6g, a forum dedicated to the yet-t0-be-confirmed sixth-generation Bronco. It's boxy, it's tough looking, and the forum administrators say they designed it with utility and off-roading in mind. So what do you think?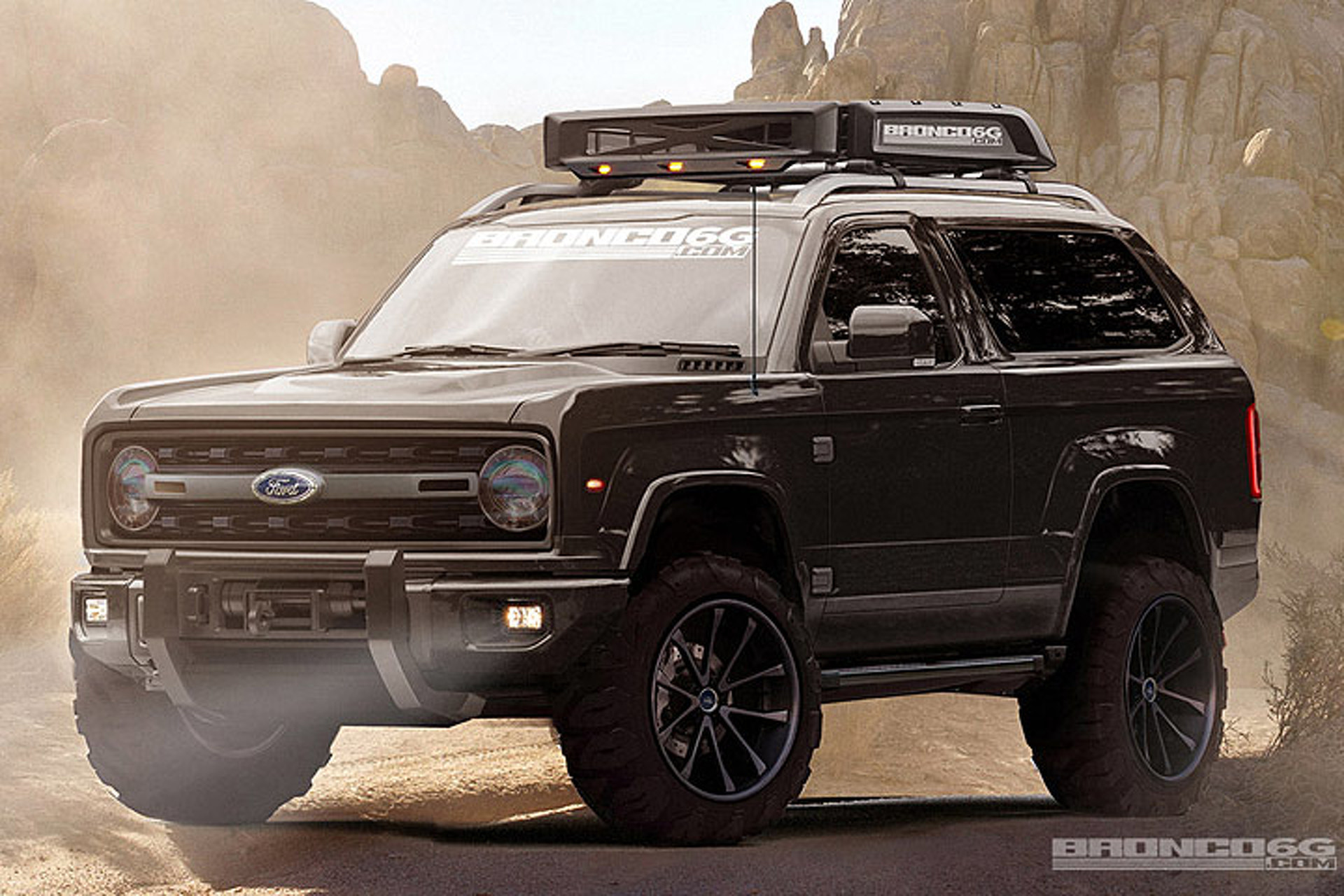 RELATED: Meet the 4-Door Ford Bronco You Didn't Know Existed Looks good from this angle. The concept mixes and matches styling elements from across the iconic SUV's generations—a "Best of Bronco" album, if you will—namely the rear section of the fifth-gen, the front-end of the original Bronco, and a heaping dose of 2004's Ford Bronco concept. The rendered vehicle adopts the rugged body-on-frame design of its F-Series predecessors as well, capped off with big off-road tires, a winch in the front, a proper roof rack, and sizable fender flares. That said, reports citing a recent UAW/Ford contract suggest the new Bronco will instead be based on an upcoming US-market Ford Ranger, and be produced alongside the pickup. While quite eye-catching and aggressive in appearance, time will tell whether the Bronco goes the full off-road route or perhaps meanders down crossover lane, if it's built at all. Many would hope for the former, though with the success that Detroit's other off-road SUV has enjoyed—the Jeep Wrangler—it's not inconceivable to think that ballooning marketshare has piqued Ford's interest. Cross your fingers. RELATED: Shelby American is Selling the Original Ford GT Prototype Follow @thetirekicker