Mazda Debuts Two Fantastic Miata Concepts At SEMA
The latest generation of Mazda's famed
Miata
is fun, small, and extremely light on its feet. It's won the hearts of 
journalists
the world over with its tiny capabilities. But what happens when you distill the very essence of the Miata? What happens when you take that lightweight and fun approach, and take it to ludicrous levels? You get two concepts that have more in common with pure Kentucky white lightning than actual cars. Debuting at this year's SEMA show in Las Vegas, Nev., these two concepts represent Mazda's three tenants of greater efficiency, improved performance, and agile handling dynamics taken to the extreme.  Each are said to hark back to vintage roadsters to, "create thoroughly modern, bespoke concepts for what a lightweight performance car should be."
RELATED: See More Pictures of the Mazda Miata Here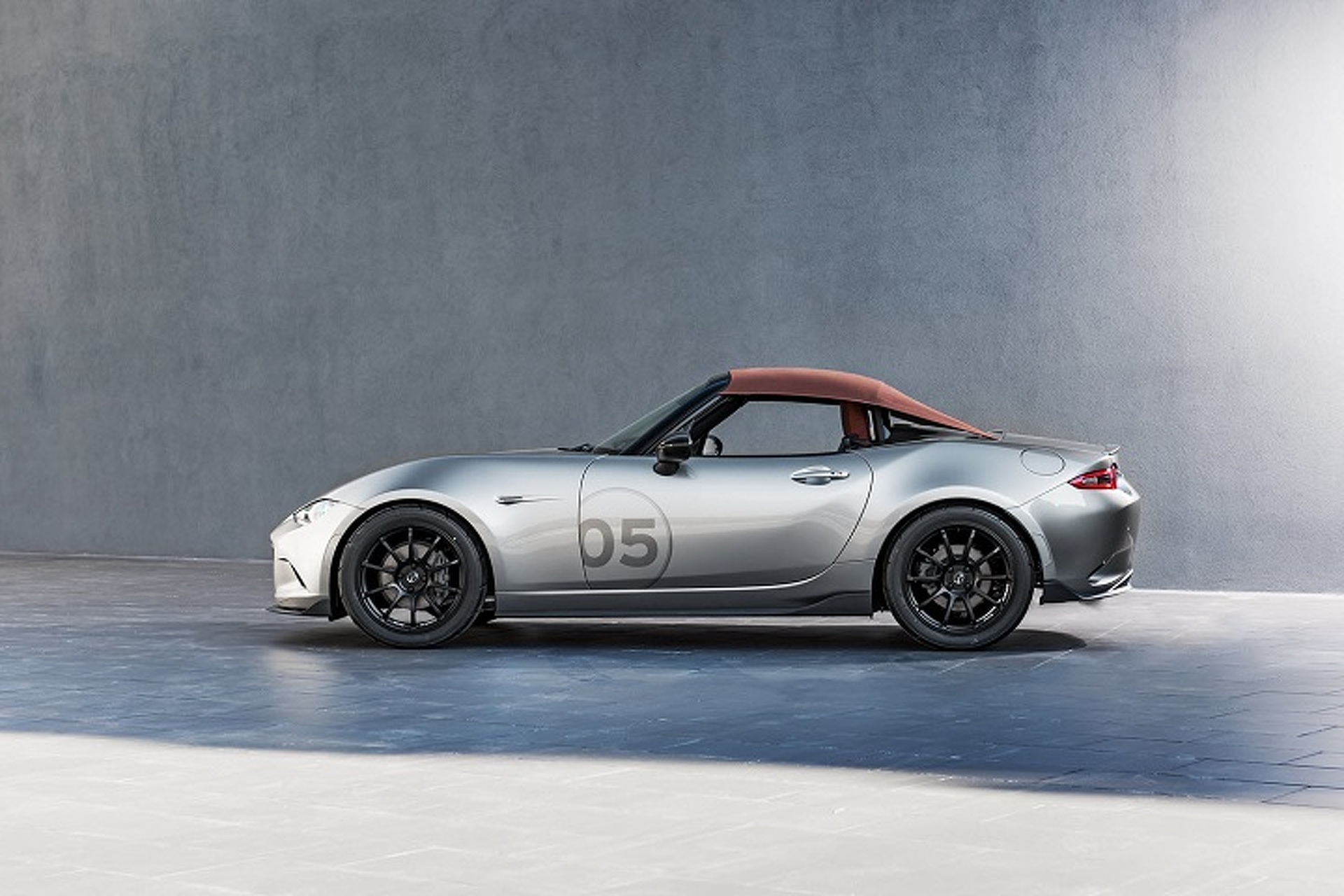 The first of these concepts is the MX-5 Spyder, said to be a "sophisticated interpretation of the classic vintage roadster, which is designed to accentuate the open-air experience." Besides the lightweight bikini top, the MX-5 Spyder receives a special Mercury Silver paint, a new grille intake, carbon fiber aero kit, and a special set of lightweight Yokohama ADVAN Race RS II wheels. The interior of the car also received a special brown leather package that completes the vintage scheme. However, the star of the show is the MX-5 Speedster. It has no roof, and no windshield. It's taken the lively little MX-5 and turned up the heat. Mazda gave the Speedster a set of fully adjustable coilovers, a Racing Beat center-mount exhaust, carbon fiber seats, carbon fiber doors, and an interior "retrimmed" in Alcantara to give the full on racing experience to both the driver and passenger. It's then finished off with a set of custom RAYS Extreme Gram Lights wheels, and a paint called Blue Ether that's giving us the vapors.
RELATED: Click Here to See Mazda's New RX-Vision Concept
Now, if only Mazda would commit to these variants, the world would be a better place. Both Mazda MX-5 Miata's will be on display at SEMA from now through Friday and likely will debut at auto show's around the world in the coming months.
RELATED: See Toyota's Quirky Little Miata Fighter Here, the S-FR