Ford's First Compact SUV: The 1966 Bronco
The Ford Bronco was introduced in 1966 as an off-road vehicle to compete with the Jeep CJ models and the International Harvester Scout. It was small with a 92-inch wheelbase that made it very maneuverable, but not the ideal choice for towing. It was Ford's first compact SUV.
The Bronco used axles and brakes from the F-100 4-wheel pickup truck, with a front axle located by radius arms and a lateral track bar. This allowed for coil springs that gave the Ford Bronco a 34-foot turning radius. The Bronco was powered by a 105-horsepower 2.6-liter inline 6-cylinder engine from the Ford Falcon. This was paired to a 3-speed manual transmission with a column mounted shifter, referred to as "three on the tree."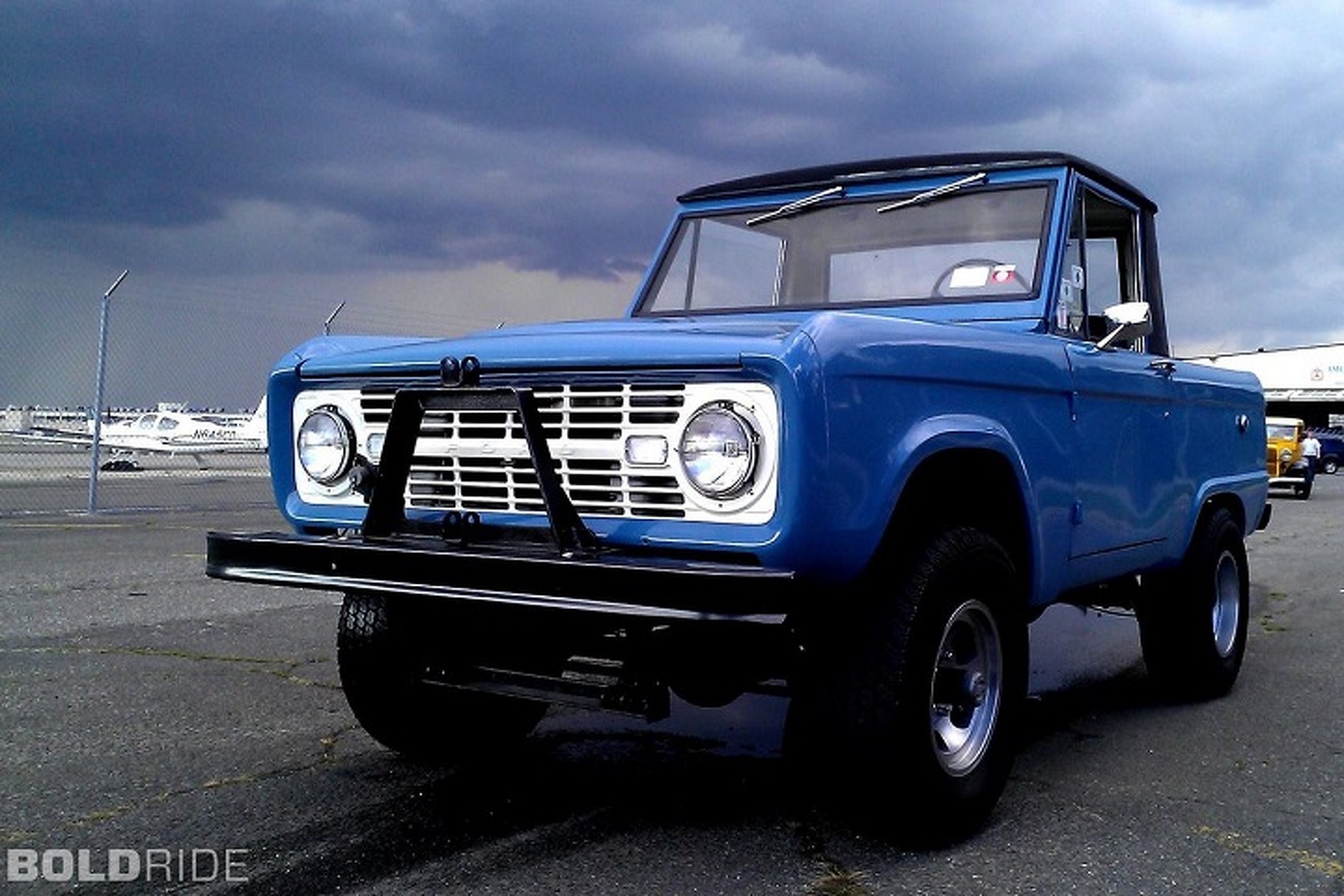 The Bronco sold well with 23,776 units produced during its first year. This put it in second place after the CJ-5, until the Chevy K5 Blazer arrived in 1969. The larger, more powerful Blazer also offered more luxury, so Ford countered with a more powerful engine. They improved their optional V8 from 200 horsepower to 205 horsepower, although this still fell short of the Blazer's 255 horsepower. The original 6-cylinder was replaced by an improved 3.3-liter in 1973 along with power steering and an optional automatic transmission. This boosted sales to 26,300 units, but it still sold only have the Blazer's numbers. The Scout II had replaced the Scout and models like the Jeep Cherokee started to gain in popularity. Its low sales kept it the Bronco unchanged until it was finally replaced with the second-generation Bronco in 1978. It ended a run that made the Bronco a part of our American driving culture–a vehicle that embodied a very specific age of what it meant to camp and get off the beaten path. RELATED: See the 1971 Ford Bronco