Elon Musk and Hyperloop: The Resurgence of the Visionary
Yesterday, entrepreneur
Elon Musk
lifted the covers off of his vision for a high-speed transportation system called Hyperloop -- a pod that rides on a cushion of air at up to 800 mph -- that could take passengers from Los Angeles to San Francisco in a half an hour. The drawings themselves are futuristic, to be sure. But Musk's vision transcends time, reigniting memories of the futuristic transport ideas that visionaries concocted from the 1920s through the 1950s. Whether you think Elon Musk is a genius or a crackpot, his enthusiasm for the future is infectious.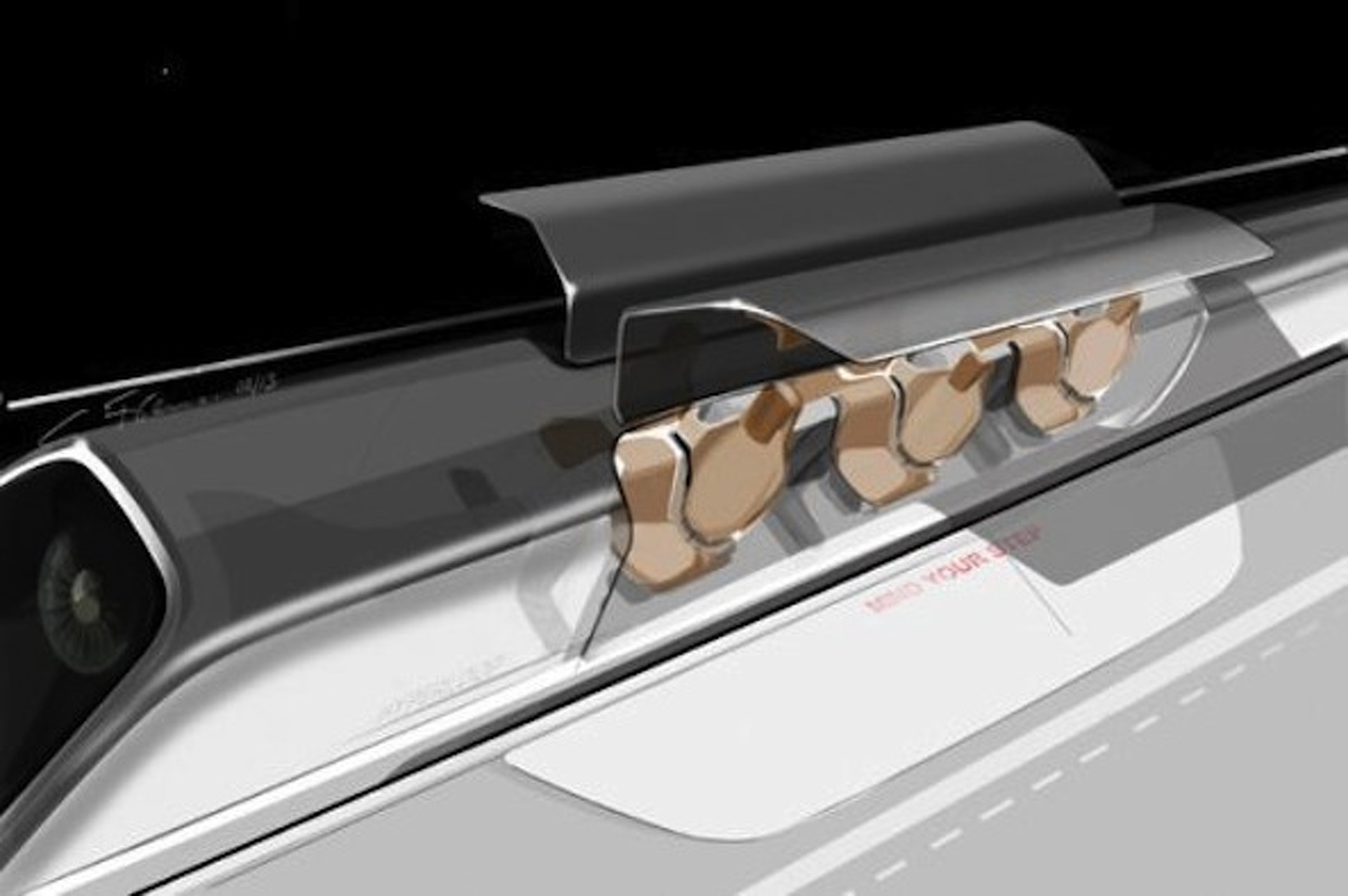 Musk's announcement  revealed a seven to 10 year project that would cost less than $6 billion in total and could transport 7.4 million people each way per year, powered by the sun, and working on a similar principle as an air hockey table, firing passengers in an enclosed capsule through a low-pressure steel tube at up to 800 miles per hour, according to the design plan. Perhaps it's the hand-drawn sketch -- a rarity in a world of CGI and 3D rendering -- or it's just the revolutionary idea itself that makes us think back to the great designers of the golden era of transportation design:
Raymond Loewy
Raymond Loewy -- in the most basic description -- was an industrial designer. But unlike any that came before or after, Loewy was a celebrity. He cut a dashing figure and his vision of the future -- both far and near -- set every designer on a course for high-speed travel. He designed logos still in use at Shell Oil and International Harvester, he penned the Lucky Strike package, he designed the
Avanti for Studebaker
, and at the dawn of the Jet Age, he designed the graphics for the aircraft the President of the United States still flies in today. Loewy was involved in transportation of all types: a true planes, trains and automobiles man. It didn't matter what the conveyance was, they were all headed to the future when Loewy put pen to paper. His production designs influenced every consumer product, but his concept sketches captured a futuristic world just like the Hyperloop sketch presented yesterday.
This sketch for the S-1 Locomotive Concept indicates how influenced Loewy was by the study of aerodynamics, transforming an iron beast into a slipstreamed vision of future transport.
Norman Bel Geddes
A few years back, GM's
Futurama
was thrust back into American consciousness thanks to one of the touring buses that made the rounds in the early 1950s. The concept for Futurama, though, was developed in the 1930s, and it was all Norman Bel Geddes.
Bel Geddes started his career as a theatrical designer. He created sets for Cecil B. De Mille, and many productions on Broadway. He later opened his own industrial design firm in the 1920s, designing everything from cocktail shakers to a nine-deck, amphibian airliner that brought the concept of the luxury cruise to the skies.
His triumph, though, was Futurama, the
General Motors
Pavilion at the 1939 New York World's Fair. "Futurama," wrote Bel Geddes, "is a large-scale model representing almost every type of terrain in America and illustrating how a motorway system may be laid down over the entire country – across mountains, over rivers and lakes, through cities and past towns – never deviating from a direct course and always adhering to the four basic principles of highway design: safety, comfort, speed and economy." The influence of his work in 1939 is incalculable. It foreshadowed the entire interstate highway system in the United States, and brought America's cities forward from the 19th century into the 21st. Musk faces the same challenges as Loewy and Bel Geddes, forced to translate his vision into a working concept for bureaucrats and political leaders, none of whom really have a stake in seeing a wide-scale transportation revolution take place. Given his work thus far with
Tesla
and Space-X, he's got a shot at it. Let's see where it takes us. Photo Credit:
Art.net
,
Rediscoveredpaper.com, Glasstire.com