The Jeep Wrangler Feels the Wrath of A. Kahn
Let's be honest, in the world of purple
Land Rovers
and lime green
Escalades
it's all too common and easy to go completely off the deep end when customizing SUVs… crossovers or what ever the kids are calling them these days. To get a custom job done just right it takes skill, with any automobile for that matter. And to tinker with an icon like the
Jeep Wrangler
you've got to have some real 'cojones'.
Afzal Kahn went to work on a Jeep Wrangler, dubbed the
CJ 300
, and proved why
Chrysler
recognize
A. Kahn Design
as a global ally in design. Afzal Kahn kept the iconic Jeep look and added a flavor all of his own that fans from both camps will respect. The all white body sits lower with dropped suspension on black Kahn RS wheels for a commanding presence. Design wise, smooth functional lines stay honest to the original, while the black targa roof, carbon black bumpers, wing mirrors and black tinted windows brings it all together. A. Kahn also keeps the recognizable barred front grill but incorporates the design house name to let everyone know it's not just any Wrangler.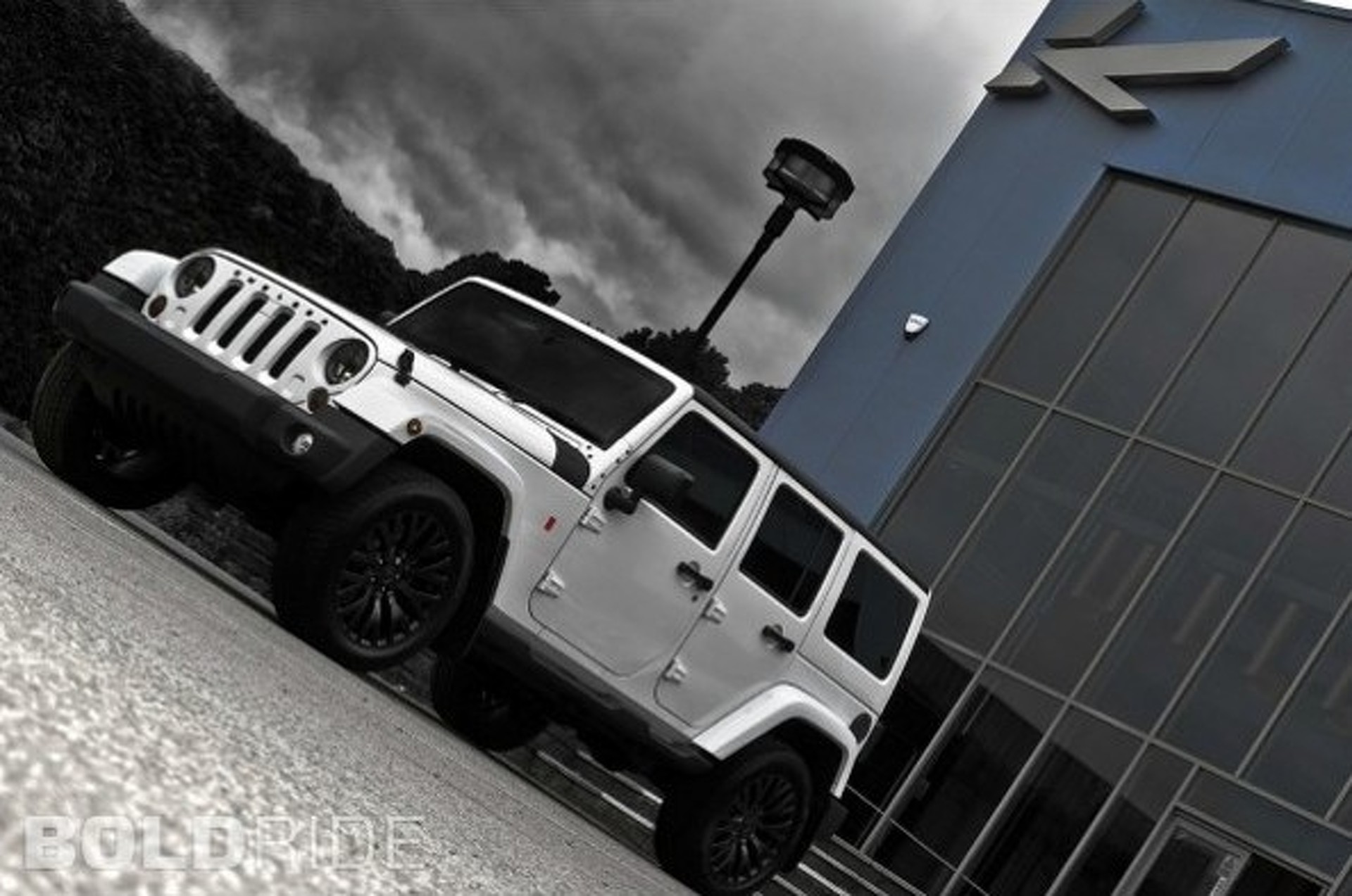 The 'artist's hand' doesn't stop at the outside of the car either. When it comes to the interior, you can understand why A. Kahn has such loyal fans. Whatever the customer wants, the customer gets. If the customer wants seats to match the jeans they are wearing when buying the car, then so be it. And it doesn't stop there, the exterior, clock, console, speedometer; all can all be customized to the owners delight. A denim speedometer would look pretty cool. I would warn against seizure inducing colors though, but it's your money and what makes you happy makes A. Kahn happy. See more of the A. Kahn Design Jeep Wrangler CJ-300 
here
Contributed by guest blogger, Bryan Campbell.  
Read more of his work at exposedcanvas.wordpress.com